Guilded lily Nightclub
Soldout saturdays with dj ammo
Sunday, March 18th, 2018
Doors Open: 10:00 PM
Soldout saturdays | Sun. Mar. 18th, 2018
---
Guestlist, Birthday & VIP Packages | Sign Up Form for Sunday, 3/18/18
Disclosures
This Guilded lily event is organized by Partyhunter Kirk 212-222-8911, and all purchases are subject to the Guilded lily door policy. Tickets may be time sensitive, and may be non-refundable. Contact the event organizers for more information.
---
Guilded lily Soldout saturdays | Sunday March 18th, 2018
Guilded lily Nightclub invites you to our soldout saturdays with dj ammo event on Sunday, March 18th, 2018. Guilded lily soldout saturdays Sundays is a late night event. Doors open at 10:00 PM and they close at 4:00 AM. This Guilded lily Sunday party has a very strict age restriction policy for both males and females. Ladies must be at least 21 years old and gentlemen must also be at least 21 years old. Must have valid ID. Drink, dance, party or be entertianed by techno, hip-hop and europe music mixes by DJ Wassabi. Contact the event promoter or RSVP online.
Nightclub POLICY | Sunday Late Night
Dress Code
Trendy | Jeans, dress shoes and collared shirts for guys. Jeans, heels, and a dressy top for ladies.
Age Limit
Minimum age for females is 21. Minimum age for males is 21. Must have valid government issued identification.
Address
408 W. 15th St. New York, NY 10011
Door openning and closing times
Doors open at 10:00 PM. Doors close at 4:00 AM. Event date, Sunday, March 18th, 2018.
Door Policy
Guilded lily Nightclub and its management and promotional staff reserve the right to be selective. Guests may be subject to security searches of their person and personal items. Coat check may be mandatory and may subject to a free not included in the admission price. Refunds are handled at the descretion of the Guilded lily Nightclub management and staff. All decisions are final.
Event Title
Guilded lily Sunday Late Night Event | Soldout saturdays with dj ammo
Music & Entertainment
Techno, Hip-hop and Europe music sets.
Event Djs & Performers
DJ Wassabi
Event Promoters & Party Planners
Partyhunter Kirk 212-222-8911
Event Tags
Late Night events | New York events | NY events | House, Hip-hop and World events
Promoters | Party Planners | Event Organizers
Do you have questions about the Guilded Lily Sunday party? Need more information about the Late Night Guest list? Ask a Guilded Lily promoter about the Soldout Saturdays party on Sundays, and available discounts for the event. There is a promoter available to answer your questions. Promoters for the Guilded Lily are accessible via phone or text as well as on all of the popular social media platforms, like Facebook, Twitter & Instagram. Contact an official promoter from the Guilded Lily's Late Night party today. Promoter contact information is listed below.
Event Promoter | Partyhunter Kirk
DJs (Disc Jockeys), Performers & Entertainers
The "Soldout Saturdays" party at Guilded Lily is a Open Format (open Format) party. On Mar 18th, 2018, Dj Wassabi will be providing the entertainment. Main music sets and/or entertainment for Sunday at Guilded Lily will include House - Techno, Hip-hop - Hip-hop and World - Europe. Check out all of the talented people that Guilded Lily has booked to create the best Late Night event in New York, NY. Follow these talents on social media.
DJ Wassabi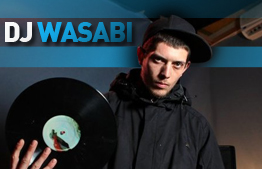 Music Set: 10:00 PM - 4:00 AM
Location: Main Room
Pictures of Guilded lily Nightclub
More Events from GUILDED LILY NIGHTCLUB
People who liked the Soldout Saturdays With Dj Ammo party at Guilded Lily also liked the following events.
More Saturday parties you might like